Memory Garden
The Memory Garden with a Celtic Cross at its centre located in the backyard of St. Columba Church was established and planted in 2018.  The "garden built on the love and devotion of parishioners and family members" has provided a serene place to sit on one of the two benches located on cement pads to safely contemplate, chat with friends, pray or simply enjoy the view! 
A lush diversity of flowers and plants fill the space to provide another opportunity of God's great abundance for all.  This garden planted in memory of loved ones is open for the entire community and neighbourhood to use and enjoy. 
This is very much the case as many passers-by stop to sit and rest along their walks throughout the community.
Enjoy the video below of Fr. Will speaking on the creation of the Memory Garden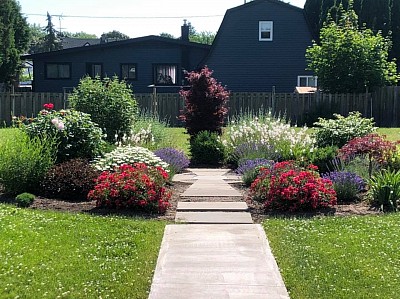 St Columba Church Memory Garden